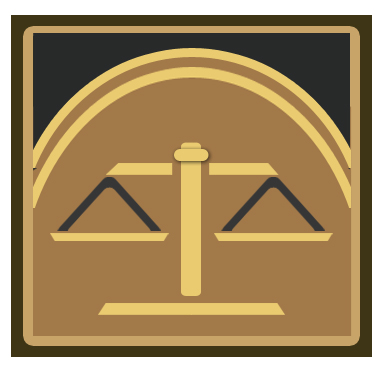 The Alliance Law Chambers Ltd is one of Sri Lankan leading law firms established in London in the UK and Colombo in Sri Lanka.
The Alliance Law Chambers Ltd, assist in the protection, promotion and uplifting of the integrity of the legal profession.
We promote and stoutly defend the Rule of Law and we offer professional services without any discrimination to both private individuals and corporate organisations.
We encourage and promote legal knowledge and education in the practice of law.
Promote the cause of justice worldwide through the development of case law and legislation.
Disseminate and import these ideals to succeeding generations of the members of the legal profession worldwide.
We represent matters in Immigration, civil and criminal litigation, intellectual property, and arbitration matters.
The Alliance Law Chambers Ltd represents a wide range of clients from the UK and Sri Lanka.
In January 2009, the firm established an office in Colombo, Sri Lanka by Mr M.L. Ranga Perera LLM (UK), PGD-(UK) a prominent Sri Lankan lawyer with an UK-focused practice.
We represent our clients with Immigration & Asylum following categories of legal issues under General Immigration:
Asylum, Entry Clearance, EU Residence Applications, Family Reunion applications and appeals
Judicial Review, assisting those that are here illegally or have overstayed to regularise their stay
Deportation / Illegal Entry, Discretionary applications made outside the Immigration Rules
Domestic Violence victims, EEA Association Agreement Applications, Married & Unmarried Partner Concession Application & Appeals, Naturalisation, Port Emergencies, Sponsorship, Spouses & Partners, Students, Travel Document Applications, Human Rights Appeals, Appeals & Judicial Review, Challenging Removals from the UK, Application for General Visitor, Child Visitor and Family Visitor.
Application for Tier 4 General Student Category, Application for Tier 4 General Child Category.
Tier 1 (Exceptional talent), Tier 1 (Entrepreneur), Tier 1 (Investor), Tier 1 (General), Tier 1 (Graduate Entrepreneur), Tier 2 (General), Tier 2 (Minister of Religion), Tier 2 (Sportsperson)
Tier 2 (Intra Company Transfer), Tier 5 (Temporary worker – creative and sporting), Tier 5 (Temporary worker – charity workers), Tier 5 (temporary worker – religious workers)
Tier 5 (Youth mobility schemes), Tier 5 (Temporary worker – international agreement)
Application for domestic worker in private for households, Applications for contract Sea men employed on a fishing vessel operating in UK territorial waters.
Application for representatives of overseas business.
Application for residence documents for European citizens.
EEA family permits for family members.
Residence documents for family members.
Applications for Accession worker card for Bulgarian and Romanian national in the UK.
Specialists in Points Based System (PBS) Appeals
Sponsorship Licence Applications on behalf of Employers
Marriage applications, civil partnership applications, unmarried and same sex partner applications, applications for family members and dependants and visitor applications
Extension of Leave
Indefinite Leave to Remain
All types of Entry Clearance Applications including Sole Representatives and Domestic Workers
Association Agreement Applications – Particularly under the Ankara Agreement
Applications under European Union Legislation
Applications for British Citizenship
Litigation & Dispute Resolution
We represent clients in litigation from trial right through all levels of appeal and has obtained precedent-setting court orders civil, criminal and commercial litigation.
Conveyancing & Notarial Work
We represent on many aspects of Real Estate and Movable Property transactions for foreign and local investors.  Conveyancing & Notarial Work includes: Examination of Title for individuals and Banks and other lending institutions, Deeds of Transfer, Lease Agreements; Sale Agreements, Building Contracts; Executors Conveyances; Surrender of Leases,
Corporate & Commercial Law
Corporate and commercial: work includes foreign investment; regulatory approvals; exchange control; joint ventures; technical collaborations; licensing and franchising; investment structuring; private equity and venture capital investments; import-export; securitisations; due diligence; feasibility studies; corporate legal audits; liability analysis and retail and direct marketing.
Work includes formulation of tax strategies; providing tax analysis and solutions in all kinds of tax issues involved in commercial transactions.
Intellectual Property Law
Intellectual property: work includes registration, assignment and protection of trademarks; import and export of transgenic patents and designs; prosecution and defending infringement matters pertaining to design, patent and copyright registration and misuse of information.
As a company secretary of a company we attend Board Meetings, General Meetings, Statutory Registers, Statutory Returns, Registration of companies, Registered office address, Winding up of a company, Corporate Governance.
Mergers and acquisitions: work includes cross-border transactions and M&A