Our cost-effective Serviced Offices are ready for you to move in and get on with your business immediately. You get a dedicated team from Bizservices to look after you and your staff.
What is a Serviced Office?
A serviced office is a fully equipped office space managed by Bizservices.lk management team. Unlike traditional leased offices which tend to require long contract terms with little flexibility or support, serviced offices have flexible contract terms allowing businesses to acquire additional space on short notice as business needs change. Other business necessities such as furniture, photocopiers, and a shared reception and kitchen area are features of a serviced office that allow businesses to save on start-up costs.
Bizservices.lk Pvt Ltd's Serviced Offices come fully furnished and include access to our facilities and support services, so you can cut costs and get to work the day you move in.
 Offices sizes ranging from 1-3 people to upwards of 7-10 people
 Large offices fitting 10 or more people are available in select locations
 All Serviced Offices are secure and sound-rated
 Frosted glass entrance to each office ensures privacy & allows for natural light and a more open feel
 Bizservices offers more space allowance per person than any other workspace operator
Biz Services – Outsourcing Arm
We provide our expertise in the following areas.
Call Centre Management.
Email Centre Management.
Out of office Assistance Services. (email and telephony)
Virtual Personal Assistant Services. (PAs to Senior Management / Departmental Seniors etc.)
Back office (Admin based) Operation Services.
Call Centre Management
Our call centre based in Colombo is equipped with the latest VOIP (Voice Over Internet Protocol) technology and latest machineries to provide a quality service to our Clients. We have a number of tariffs available that suit your business.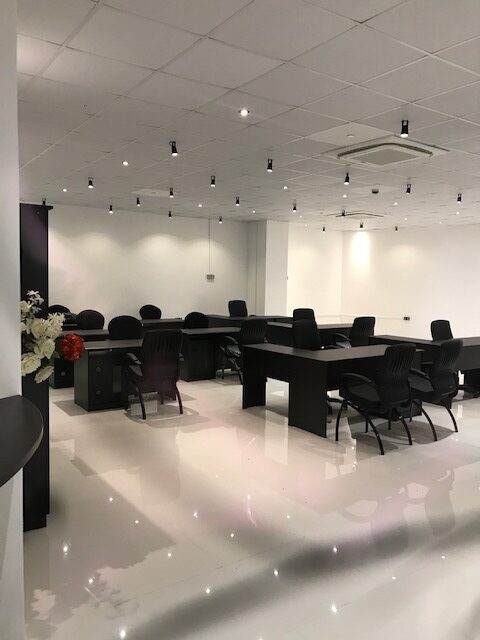 Email Centre Management
We understand confidentiality of your business is paramount. Therefore our Clients would have the option of providing us with their own machineries such as desktops or using ours. There are a number of tariffs available that suit your business.
Out of office Assistance
You surely do not want to miss an opportunity for an important telephone call or an email.  Our Out of Office Assistance (OOA) service would take care of your business when you can have a peaceful evening / weekend. Your end users would not feel a difference, when they are being served us – thousands of miles away.
Virtual Personal Assistance Service
Hiring a PA could be more expensive and finding a suitable one is more difficult. We have especially trained Senior Management PAs available just on the other side of the world, yet serving from a few feet away from you. Make the most of the technology.
Back office Admin Services
Leave the traditional admin tasks to be dealt by the latest technology. All your non-customer facing admin tasks can now be dealt by us. Let's start working smart, giving a more cost saving to your business. We have a number of different tariffs available that suit your business.