International Academy for Higher Studies (IAHS)
Welcome to the International Academy for Higher Studies (IAHS) which provides you with excellent
facilities and solutions to help realize your full potential and increase your productivity whilst building up
your image.
Why should IAHS be your first choice?
IAHS is conveniently located close to the main High-Level Road providing easy access that suits all forms
of transport. Our Modern, Comfortable and Technologically equipped lecture rooms provide lecture
facilities to all students following Advanced Level and Ordinary Level studies.
Vision
To ensure excellent value addition to the Sri Lankan students' education making it learning
experience in a conducive atmosphere enhancing their future career prospects and setting a standard
that our competitors would like to match.
Mission
We offer a relaxed atmosphere and convenient environment for student's to conduct their educational
activities in order to achieve their goal.
Theory lessons will be conducted together with Practical studies. Teaching aids matching international
standards will be used to add quality to our lectures. Group work and spot test will be conducted and
after every section of Theory lessons there will be a test to cover all areas of revision.
Unlike most other classes, tutorials will be attended with the student's direct involvement. Modern and
technologically advanced teaching methods such as brainstorming and presentation skills will be used to
give the best possible improvement in education.
Student Discovery method is used in the relevant courses
Rapid Course is introduced for the Agriculture students.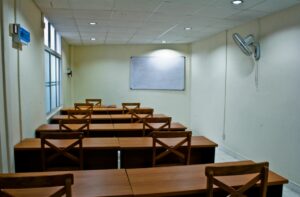 Agriculture
Art /Science Stream students can select the Agriculture subject. Students who face difficulties following
Physics can select agriculture instead thereby making it easier for them to enter University with a high Z
score and also Art stream students could select Agro Technology and Agriculture instead of their art
stream subjects so there will also be a good possibility to enter University with a high Z Score.
Agriculture subject is interesting and its syllabus is not as difficult as other subjects. The main high light
would be that the Exam practicals will be done in the same classroom.
Main Course
We have introduced a Rapid one-year course for the students who study under the Bio stream and face
difficulty in Physics to overcome their difficulty. You only need to follow the agriculture course to
achieve your target.
Below are the Courses which you can select in the University according to the UGC official website.
Agricultural Technology & Management
Agriculture
Biological Science
Environmental Conservation & Management
Animal Science & Fisheries
Agricultural Resource Management & Technology
Agric Business Management
Green Technology
Physical Science
Applied Sciences (Physical Science)
Town & Country Planning
Landscape Architecture
LAW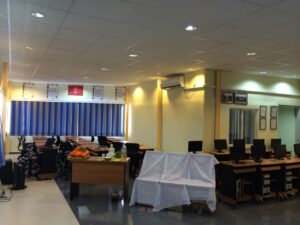 Facilities:
Fully furnished class room available on a full & part time basis on an hourly basis, half day or day with
spacious and comfortable sitting capacity for 80 persons (theatre style) and 20 persons (class room
style) as shown in real pictures
• Modern computer lab with 20 computers with high speed internet facilities 
• Fully Air Conditioned 
• Wall fans (as back up) 
• Audio System (speakers and mikes) 
• Female and Male Assistants will be provided to assist you to carry out your administration work such
as distribution of your tutorials etc. efficiently and smoothly.
• High Tech Admin Room equipped with two colour laser jet printers, colour photocopiers, fax, scanners,
telephones, high speed Internet, lamination / bindings, A4 papers and steel cupboard, student locker
room facilities 
• Separate toilets for ladies and gents
• Separate lunch area with microwave, mini fridge
• 3 Phase Electricity (free electricity included in the hourly rate) 
• Backup Generator Facilities 
• Water Supply (free water included in hourly rate) 
• 24hr CCTV surveillance 
• Morning and afternoon refreshments (included in hourly rate) 
• Separate Car Park (allocated for approximately 25 vehicles)
Refreshments and catering facilities will be provided upon request.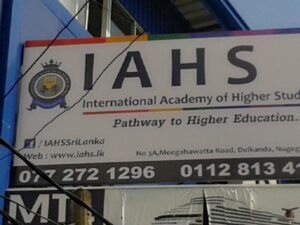 This is a great chance for the Maths Stream Student who faces difficulty in Chemistry subject, Some
Students get good grading in other subjects but face difficulty in obtaining a good grade in Chemistry.
They can do A/L ICT instead of Chemistry and they can enter to the university easily by getting a high Z
score.
Below are the Courses which you can select in the University according to the UGC official website.
Computer Science
Information and Communication Technology (ICT)
Applied Sciences (Physical Science)
Quantity Surveying
Town & Country Planning
Architecture / Design (Architecture)
Landscape Architecture
LAW
(FACILITIES MANAGEMENT / COMPUTATION & MANAGEMENT /
MANAGEMENT & INFORMATION TECHNOLOGY (SEUSL))
INFORMATION SYSTEMS